The best songs & albums of 2010
2010 has been a year where I've continued to enjoy listening to great music, and being adventurous in seeking out new stuff I might be interested in. Thus, I've been introduced to a lot of new music this year, and so it is only natural for me to make a list over the music I enjoyed the most during 2010, just like I did last year.
About the list
You can see a lot of "greatest music of the past year" lists on the internet from professional reviewers or magazines, and mine might shock in the way that the list doesn't look like most of the others. What are normally favourites don't necessarily get the top spot here. And that is not because I can't appreciate the crazy amount of work done, originality shown or the beautiful message within those certain favourites, it's just that I rank solely based on the listening enjoyment I've had with the music and not solely on whether it's the most original or a landmark effort. It might be—but it's not required.
I've made lists for what I think are the best songs of 2010 and what I think are the best albums. They're presented below with some text for each, noting why I like them. The date displayed below the title/artist is the original release date for the single or the album (usually local to Europe if not global), and below each description is a note that tells you whether I've featured this track or not before, in a Song of the Now. For songs, you can even click the little "Listen" buttons to give the songs a spin.
I'd say that's enough text for an intro. Let's check out the greatest music of '10!
Best songs of 2010

#40
Let's Go Surfing
The Drums
Original release 2009
This indie pop quintet from the American east coast brought this guitar-playing, whistling, harmonizing and beach-loving summer track, which was re-released in August 2010, to the masses in the first half of the year, and everyone sang along.
SOTN Runner-up, April

#39
The Ghost Inside
Broken Bells
June 25
Gnarls Barkley-famed producer Danger Mouse and The Shins-famed singer James Mercer gathered together in Broken Bells in late 2009 and went on to create an album full of synthpop experiments. The Ghost Inside, the second single from the album, is definitely the most catchy.

#38
She Said
Plan B
March 28
Plan B is a British rapper who changed style drastically for his sophomore record, a soul/R&B album that portrays a story of a fictional entertainer who went to jail for a crime he didn't commit. She Said is the turning point in the story played out in the record and was the hottest single in spring of 2010. And as a real soul track, it's complete with trumpets and strings.
SOTN Runner-up, May

#37
Burn It
Carpark North
September 13
In 2010, the Danish electrorock band Carpark North released this single from their first greatest hits album, one that tastes a lot like a cop theme from the eighties.

#36
Give a Little More
Maroon 5
November 12
This single, released during autumn, is both lyrically and musically the epitome of a typical Maroon 5 song. Slightly Michael Jackson-inspired, lead singer Adam Levine sings about tough parts of a relationship as guitar and synth riffs dance underneath. Nothing new, but totally catchy.
SOTN Runner-up, August

#35
Let the Sun Shine
Labrinth
September 27
Up and coming English hip-hop/R&B singer Labrinth sings a sun-loving mix of soul and funk on top of a hypnotic arpeggiating trance-pop beat. A hit during the late winter months, the track became a bubbling fresh symbol of looking forward to summer's arrival in the snow.
SOTN Runner-up, December

#34
XXXO
M.I.A.
May 11
Up against a bass-filled futuristic tribal beat and a paranoid zig-zagging synthline, English musician M.I.A. with this alternative dance jam once again underscored her ability to create songs that are different from the mainstream pop landscape, yet still happens to be just as catchy.
SOTN Runner-up, May

#33
Alejandro
Lady Gaga
June 2
With The Fame Monster, Lady Gaga proved she had ability to think outside of the classic billboard pop/hip-hop box and created a collection of pop songs with interesting musical references and artistically vague lyrics. The singles were sprinkled all over 2010, and the best one was the Ace of Base-inspired europop latin love mystery Alejandro.

#32
Boyfriend
Best Coast
June 28
The Californian band Best Coast brought us to the west coast with their debut album in 2010, and Boyfriend, the opening track and main single, has a surfing beach music atmosphere that is undeniable and a sing-along melody that is unforgettable. Only 2 and a half minutes long, simplicity is the best part of this song, and it works neatly for Best Coast.
SOTN Runner-up, November
Album "Crazy for You" pictured

#31
Fembot
Robyn
April 16
Swedish singer Robyn has a certain ability to kick so much ass and have so much pizazz shine off of her aura that even half of it would be enough to diss even the biggest urban personality, yo. That shines through in Fembot, where she's the robocyborg that will make you pay if you do not realise that she has just as many feeling as you, the puny human, does.
SOTN Runner-up, April

#30
Stylo
Gorillaz
January 26
Our favourite cartoon band was assisted by Mos Def and soul legend Bobby Womack on this funktastic electronic single from the beginning of the year. The combination of hip-hop, trip-hop and an amazing soul voice on top of a simple electronic beat was everything it took to keep everyone grooving along for months—and with several lyrical hooks embedded in the track, that's really no wonder.
SOTN Runner-up, January

#29
Don't Bring Flowers
Erik Hassle
Original release 2009
Mr. Hassle is a newcomer from Sweden who had a big hit with a sensitive pop song called "Hurtful" last year, and the second single, which was re-released to airplay in spring of 2010, was easily dismissable as an equal hit due to its oversimplified chorus. However, the great guitar riff and the slowly increasing amount of percussion on the track were things that made it very lovable and a song you could not escape in the summer months.
SOTN Runner-up, June

#28
Somebody to Love Me
Mark Ronson & the Business Intl
November 26
Under the moniker "Mark Ronson & the Business Intl", Mark Ronson released an album this year with tracks that included a lot of featured guests. This song is a synthpop-ish power ballad featuring Culture Club-singer Boy George, who sings touching stories of love on top of a bouncing tropically inspired beat.
SOTN Runner-up, December

#27
Whataya Want From Me
Adam Lambert
April 12
We usually don't hear much from American Idol participants around these parts, and I didn't really know of any person called Adam Lambert, either. That is until he released a pop rock single written by P!nk and the invincible Max Martin. A shout-along track, Whataya Want From Me was a summer plague perfect for those who were more willing to rock out than all the others who felt more comfortable dancing to some summer-hit pop house track.

#26
Crossfire
Brandon Flowers
June 21
Lead singer of The Killers launched his own solo career with this pop rock epic, where he sings of grand conflicts and human insecurity on top of a pretty amazing mix of electric and acoustic guitars, synths and the like.
SOTN Runner-up, August

#25
Oh No!
Marina & the Diamonds
August 2
Marina Diamandis sings of making it big, striking success, and the fear of a failure in the process. Oh No! is a mix of clever sentences and references gently placed on top of a catchy piano-and-hand-clap bouncy pop beat. A very sweet deal.
#24
Fuck You
Cee Lo Green
August 19
Everyone seems to accept the sentiment that if only this song had been released a little earlier, it would've been the greatest song in a long time. Due to its combination of fancy soul production yet very blunt vocabulary, it did indeed break into insane YouTube internet fame within days of when it was first uploaded in late August. And when the radio discovered the track, you know what happened.
SOTN Runner-up, September

#23
Sometimes
Donkeyboy
Original release 2009
Norwegian pop band Donkeyboy walks in the footsteps of the success of their fellow countrymen in a-Ha and creates happy synthpop melodies based on less happy stories, accounts and feelings. Sometimes, re-released internationally in autumn 2010 and in the lyrics detailing the basic need for attachment, is a song with many splendid pop details.
SOTN Runner-up, September

#22
Heartbreak Warfare
John Mayer
January 22
This single from Mayer's 2009 album Battle Studies was a big thing in the start of the year. It's an good ol' rock'n'roll song, but with a touch of a futuristic synth. Like a familiar feeling with a twist. The track's lyrics are about a relationship crisis, yet the song feels soft and undisturbed. It's a calm rendition of a war, but it's also a celebration of love, and about reviving it even when it seems impossible.

#21
Wet Like a Dog
Ginger Ninja
April
Ginger Ninja is a Danish band that creates pop tracks somewhere in the reign between pop rock and electronic. Wet Like a Dog is with its unmistakable upbeat guitar riff placed definitely in the rock end. A happy song about love and the amazing feeling you get when you discover it.
Album "Wicked Map" pictured

#20
Guns and Horses
Ellie Goulding
May 17
Much-anticipated English singer-songwriter Ellie Goulding's most interesting single this year was Guns and Horses, a track that starts as a simple acoustic guitar melody only to quickly explode into a synth and drum machine sprinkled delicious musical representation of that frustrating feeling of unreciprocated love.

#19
Better Than Love
Hurts
May 24
The British synthpoppers in Hurts crank up the BPM dial on their amazing debut single dedicated to the feeling of having a (perhaps forced?) great time at a party, with frantically arpeggiating jiggly synthesizer chords dancing back and forward at the speed of sound as a backdrop.

#18
Limit to Your Love
James Blake
November 28
Originally a ballad by Feist, English dubstep newcomer uses the power of minimalism on this heartbreaking song. The combination of an old-fashioned piano with the frightingly wobbly electronic bass is a new and fascinating contribution into pop music, and so is the longer silent breaks in various parts of the song. This is a track that is lyrically perhaps most about what is left unsaid in the silence.
SOTN Runner-up, December

#17
Secrets
OneRepublic
June 1
On top of strings and handclaps, OneRepublic lead singer-songwriter Ryan Tedder spits secrets until his sleeves are red in this symphonic and powerful pop rock track.
SOTN Runner-up, March

#16
Baby I'm Yours
Breakbot
February 15
French synth-wiz and Jesus lookalike Breakbot produced this funky disco summerhit earlier on in the year, where he proclaims to fulfill any wish for that significant other, all with a nice piano riff and electronic bassline jamming along.

#15
Caves and Light
The William Blakes
June 22
Close your eyes and listen. As the synthline vibrates in the background, The William Blakes are in forests and meadows looking for beautiful lights, flowers and caves. Searching spirits, and exploring the world. The vision is almost as beautiful as the song is.

#14
Giving Up the Gun
Vampire Weekend
February 19
In what is undoubtedly their most mainstreaming-sounding single ever, Vampire Weekend pound drums and make synths bubble with delight as lead singer Ezra Koenig sings lyrics with mysterious allusions in this track that is, extraordinarily, completely guitar-free. But catchy, it was. And it's become my favourite track of all time by the quickly rising NYC band.

#13
Something Good Can Work
Two Door Cinema Club
May 17
It's not necessarily easy for a band to strike that right oh-holy-crap-immediate-summer-hit style, and even harder to do it without losing your dignity in the process. But, the crew in Two Door Cinema Club nailed it so much that this track still reminds me of this past summer. It is happiness, hope and joy all-together in a track that boasts a fantastic guitar riff, a dangerously bouncy rhythm and even real life party noises thrown in there as a bridge to up your spirit.

#12
Facing the Sun
Treefight for Sunlight
May 17
When it comes to memorable summer music, there is no way to forget this debut single from Danish indie pop band Treefight for Sunlight, who works up what sounds like a gajillion acoustic guitar tracks and gets them all to harmonize in absolute bliss, all while they're subtly singing a delightful sunny hymn at the top. An all around enjoyable listen, and a track well worth daydreaming to.
SOTN Runner-up, June

#11
I Am Not a Robot
Marina & the Diamonds
April 26
Marina & the Diamonds had an impressive amount of hit singles out this year, but the greatest one is (as often concluded before) the simplest one: In I Am Not a Robot, Marina sings of her feelings and weaknesses (and all of ours, too) on top of pianos and sometimes strings and drum machines. Her voice is the grand prize winner here, with a wide range and a powerful honesty prevalent in her words.
SOTN Runner-up, July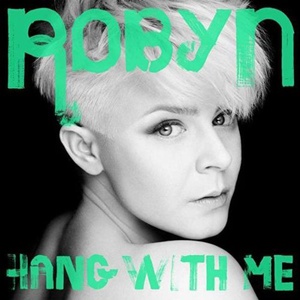 #10
Hang With Me
Robyn
August 16
Out of all the impressive things Swedish singer Robyn has done this year, it was originally hard to pick the greatest song out of all. In the end, though, it was clear to me. Hang With Me has Robyn singing on top of the synths and drum machines that she's used to and work well with. She's on home court, and more so than ever before: Although this track does not display the sass that she does so well, it does epitomise the so honest and unalluded lyrics that is her finest point. Almost anyone can relate to the lyrics at hand. She's talking up front, and not afraid to hide anything. That, and the song is extremely catchy. That helps a great amount too.
SOTN Runner-up, July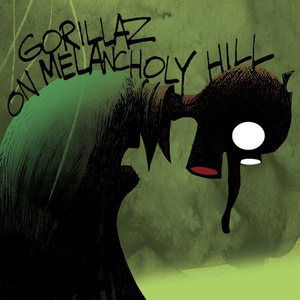 #9
On Melancholy Hill
Gorillaz
July 26
Good ol' Gorillaz started this year out in great shape with Stylo and its exuding funkiness. However, On Melancholy Hill was the track of theirs that really did it for me this year. A painfully simple pop track, Damon Albarn portrays a melancholic situation and does it so well with a combination of blip-blopping synths, rough pads, minimalistic drum machines and a heartfelt vocal performance that isn't afraid to stand in the background and let the big feelings sit up front. Magic.
SOTN Runner-up, June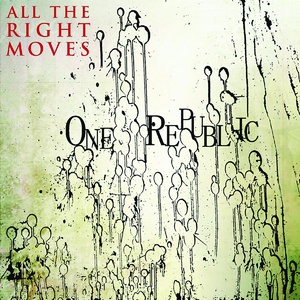 #8
All the Right Moves
OneRepublic
January 11
In the period where 2009 was slowly becoming 2010, this track by American pop rock band OneRepublic reigned surpreme. And it's no wonder—with its combination of the marching band drums, beautiful piano parts and symphonic strings, this is one of the most powerful and earnest songs attempting to portray a difficult time that I have heard in a long time. Whenever I felt just a tiny bit down, I could always put this on, and the track would give the problem a voice. Something I could sing with intensity as I attempted to solve the problems. And that's a right move.
SOTN Runner-up, November 2009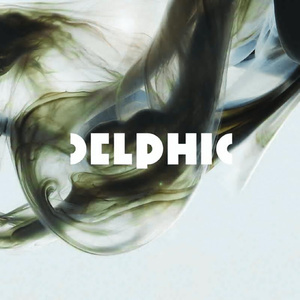 #7
Doubt
Delphic
January 4
In their most commercially successful single Doubt, the Manchester electronic trio Delphic expresses a state of perplexity and irresolution in a dreamy electronic soundscape with arpeggiating synths, robotic voices and dominant electric guitars. The track is filled to the brim with an immense amount of contributing sounds and has heartfelt lyrics that express genuine everyday issues. It's a joy to listen to every time.
SOTN Runner-up, January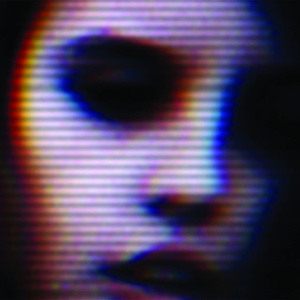 #6
Not in Love (featuring Robert Smith)
Crystal Castles
November 15
The Crystal Castles' original Not in Love track, a cover version of a song by eighties band Platinum Blonde, was a nice electronic track as it is, but when I first heard the single version with The Cure lead singer Robert Smith as vocalist, I nearly fainted from excitement. This is such a passionate track; Smith's soothing voice sounds great as ever on top of the dark bubbling-and-sometimes-raging synth chords; the two opposites provide a great mix. So great, in fact, that a certain music magazine labeled it the best thing Smith has been involved in for a long time. I tend to agree.
SOTN Runner-up, November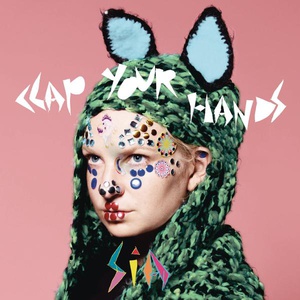 #5
Clap Your Hands
Sia
April 9
Sia Furler, the Australian indie singer known for her beautiful ballads, turned the boat around and released a new album this year filled with very catchy pop tunes. Clap Your Hands, the lead single, was a big hit in the first half of the year, and wins because of its simplicity: no set individual part of the song is particularly revolutionary, but the track works so well together as a mix of all the different parts: the catchy guitar rhythm, the pitchbending synths and, of course, the handclaps. Nothing extremely new, but the simple pop joys certainly have a place, and it was very much here in 2010. It was impossible not to clap along to this song at some point during this year. Hell yeah.
SOTN Runner-up, May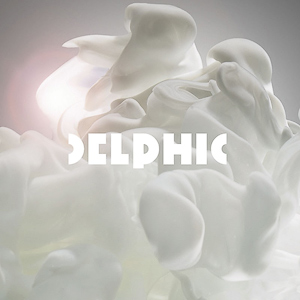 #4
Counterpoint
Delphic
June 7
While ever-increasing amounts of dominating arpeggiating bubbling synths tangent dreamy ambience, lead singer James Cook from Delphic tries his utmost to keep his spirit high and believe that nothing is wrong after a bad experience in the past. The epitome of Delphic, Counterpoint portrays big feelings of inner conflict that are only outdone in audacity by all the electronic instruments that are the band's only partners in a hypothetical time of need. Brilliant ambient pop.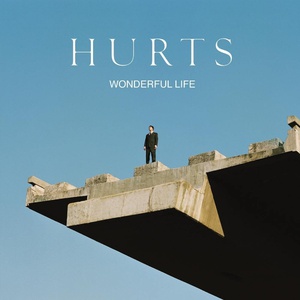 #3
Wonderful Life
Hurts
May 3
A story of opposites, Wonderful Life is the tale of a man standing on the edge of a bridge about to jump, only to be stopped by a woman; one he falls in love with at first sight. Add a beautifully sounding collection of sweeping synths and lead singer Theo Hutchcraft's vocal message of "don't give up, it's such a wonderful life"; a powerful phrase for those who are feeling even a little bit down. And it is certainly powerful enough to make this track what it is: Amazing and not easily forgettable.
SOTN Runner-up, March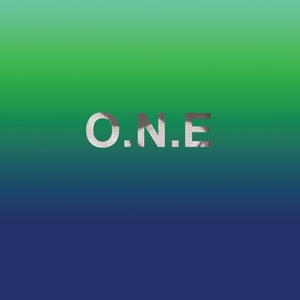 #2
O.N.E.
Yeasayer
March 23
This one track from Yeasayer had the entire country grooving in the early part of the year. Sounding mostly like a genre-transcending transmission from a pop future where all the different musical influences have been mixed together in one hell of a happy dance jam. One that's so full of life that, thanks to the tribal beats and the irregularly chatting synth, moves like it's made of jelly. Even though the lyrics in the song are about breaking an addiction, O.N.E. sure started one in me, and I would go on to listen to this track over 180 times over the course of the year.
SOTN Runner-up, February
(Especially recommended is the shorter Radio Edit version, where Yeasayer cranked up some background falsettos here and there.)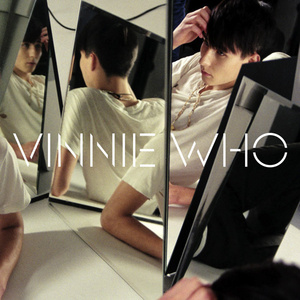 #1
What You Got Is Mine
Vinnie Who
February 1
This track starts right off the bat with an infectous guitar riff, and it just keeps on building from there. What You Got Is Mine, the debut single from Danish breakout disco-pop act Vinnie Who, was without a doubt the one song that moved me the most this year. Filled with several alternating lines of synths and synthbasses, cowbell, aforementioned guitar details and Niels Bagge's falsetto voice, the track is such a big ball of an electronic party machine that weren't it for the brazen cool-guy attitude hidden in the lyrics, it wouldn't even matter what the guy is singing about, because the entire arrangement just takes over and starts the inevitable foot-tapping.
SOTN Runner-up, March
Best albums of 2010

#20
Philharmonics
Agnes Obel
September 17
Danish folk singer Agnes Obel appeared out of nowhere this year with this amazing home-recorded album. Every song on the album almost solely consists of a piano, cello, harp and her nordic calm, light vocals. Like they were secret fairytales, Obel sings dreamy stories and spreads an unmistakable feeling of serenity that spreads to the listener.

#19
We Are Here
Apparatjik
February 1
A super group with members from Coldplay, a-Ha and Mew, the music found on the debut album of side-project Apparatjik is experimental with a big E. Riddled with semi-dystopic mysteries and alien stories, We Are Here is experimental electronic music that is very varied and cryptic, but maybe that's what makes it so interesting.
Track Snow Crystals: Song of the Now, February 24

#18
The Way of the Warrior
The William Blakes
September 13
Filled with ups and downs, the William Blakes see the world in the perspective of a warrior as a complicated being in the age of magic. Focusing on topics such as intrapersonal conflict, a better world and perhaps even the meaning of life, this is a synth-oriented rock album that makes you think. And perhaps most of all, it follows a model of storytelling that would make it fit as soundtrack for some kind of movie.
Track Caves and Light: Song of the Now, June 27; #15 in Best Songs of 2010

#17
The Black Cat Neighbourhood
Fallulah
February 5
Danish singer Fallulah feeds our ears with her own unique blend of pop, R&B, folk and country music on this album full of love, adventure, stories and handclaps. An enjoyable record that spans all the way from the upbeat pop songs to the personal ballads.
Track I Lay My Head: #19 in Best Songs of 2009
Track Bridges: SOTN Runner-up, February

#16
Contra
Vampire Weekend
January 11
The ever-peculiar and experimenting indie pop troop from New York told stories from separate aspects and perspectives of the modern society we all live in, when they released Contra early in the year. An even more varied album than its predecessor, the album had all the ingredients that makes Vampire Weekend's music so great, from lead singer Ezra Koenig's crafty lyrics and charmy vocals to their distinctive mix of old and new musical styles.
Track Giving Up the Gun: #14 in Best Songs of 2010

#15
Hands All Over
Maroon 5
September 20
The Californian pop/rock gang meets up with famed producer Robert John "Mutt" Lange for their third album, and in this partnership nails almost every track on the album. Varying between blue-eyed soul and almost electronic pop, this album sets new standards for catchyness all the way through a Maroon 5 album. Now, if only lead singer Adam Levine could stop singing exclusively about girls, then we'd be somewhere really great.
Track Give a Little More: #36 in Best Songs of 2010

#14
Fenech-Soler
Fenech-Soler
September 27
Fenech-Soler, the debut album of the still-underground British indie electropop band of the same name, is a mesh of retro synthesizers, big drum machines and great pop choruses. Released in autumn, this is a great debut from a relatively unknown band that is worth checking out if you enjoy electronic dance-pop.

#13
The Defamation of Strickland Banks
Plan B
April 12
I love a good concept album. And this, the sophomore record of British rapper Plan B, is definitely one: A musical story about a soul singer who gets in jail for a crime he didn't commit, and his experiences through persecution and in jail. The story in the real world was almost as colourful; Plan B was originally exclusively a rapper, but turned 50% soul star in this second album — something that received mixed reactions from the public, but was definitely worth it: He sings the heartfelt lyrics with great skill, even against an sometimes-orchestral, always-epic musical backdrop.
Track She Said: SOTN Runner-up, May; #38 in Best Songs of 2010

#12
Happiness
Hurts
September 6
The Mancunian revivers of slow disco (Disco Lente) sings lyrical stories from a less-than-good living experience, some slow and some fast. Filled with eighties-style fake strings, drum machines, sweeping and arpeggiating synths combined with melancholic adventures and portraits of often-broken-but-sometimes-hopeful relationships, Happiness is Hurts portraying a seeking of optimism in the sometimes gloomy, pointless every day life. Although that description makes it the album seem dark and the title sarcastic, it truly ism't. In fact, it's a very beautiful record.
Track Wonderful Life: SOTN Runner-up, March; #3 in Best Songs of 2010
Track Better Than Love: Song of the Now, May 24; #19 in Best Songs of 2010

#11
Caught in a Life
Donkeyboy
March 30
Dancing around with false joy in the happy end of retro synthpop, we find Norwegian band Donkeyboy. Armed with rumbling synthesizers, occasional guitars, several falsetto voices and a really weird band name, Caught in a Life presents track after track filled with a bizarre combination of catchy, cheerful melodies and serious lyrics detailing the bad parts of our society and psychology.
Track Ambitions: SOTN Runner-up, April
Track Sometimes: SOTN Runner-up, September; #23 in Best Songs of 2010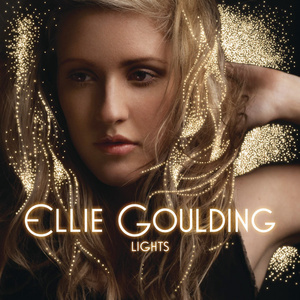 #10
Lights
Ellie Goulding
May 1
Appearing near the end of last year, Ellie Goulding quickly topped the various lists of people expected to make it big in music in 2010. With Lights, she claimed her throne as queen of indietronica, with several sugar sweet electropop love songs that sound like they were made by fairies. Though listening to all of it at once may be a bit too sweet for most people, fact is that almost all tracks on this album are very catchy and enjoyable.
Track Under the Sheets: SOTN Runner-up, December 2009; #34 in Best Songs of 2009
Track Starry Eyed: SOTN Runner-up, March
Track Guns and Horses: #20 in Best Songs of 2010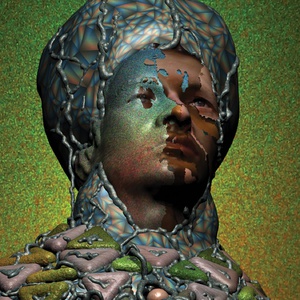 #9
Odd Blood
Yeasayer
February 8
Some people call it the Merryweather Post Pavilion of 2010. And Yeasayer's experimental pop style does have a certain likeness to Baltimore rock band Animal Collective's big 2009 album. Filled with bubbling synths, tribal beats and alien sound effects, the band refuses to choose between experimentalism and lovable pop and instead, the album gives you both in equal amonts, from the almost intelligible The Children to the unforgettable dance moments in Rome.
Track O.N.E.: SOTN Runner-up, February; #2 in Best Songs of 2010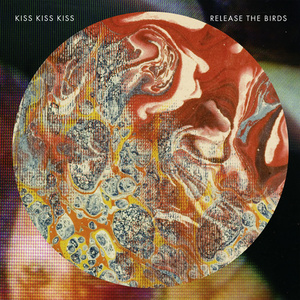 #8
Release the Birds
Kiss Kiss Kiss
March 1
Here's another nod to a couple of old genres. The debut album of Danish indie band Kiss Kiss Kiss blends seventies glam rock with eighties synthpop, sounding a lot like an almost forgotten genre, new romanticism, from around the same decade. The result is a lot of melodies and rhythms to feed your alternative dance feet. From the synth-laden opener Scarlet to the guitar harmonics in Recorded Smiles, here's a record with such a sweet mix of uppity genres that helped me liven up any day in 2010.
Track Broken Hearts: Song of the Now, July 29, 2009; #32 in Best Songs of 2009
Track Mirrors: SOTN Runner-up, December 2009
Track Miss Meredith: SOTN Runner-up, March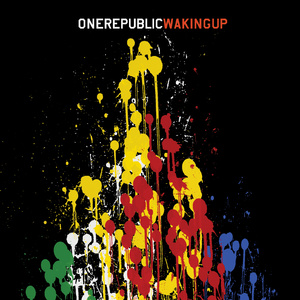 #7
Waking Up
OneRepublic
January 18
OneRepublic has proved that there's not a lot of problems in this world that cannot be solved with a prescription of strings, choirs and handclaps. And that's exactly what they're doing: In this their sophomore album, they tackle problems and hard times one by one with their musical therapy. And it's soothing, alright: Slightly more pop-oriented than the rock album it succeeded (there's even a rap in there), the production and song-writing is much more concise and interesting in this album. And with Everybody Loves Me and Good Life, there's even some upturns here and then. Lead singer/songwriter Ryan Tedder's songwriting has gone a long way since the famed Apologize, and together with the rest of his band, it shows on this well-produced and interesting album. Just keep 'em coming, the strings and the handclaps, which are now a symbol of their catchy blend of hard feelings and salvation.
Track All the Right Moves: SOTN Runner-up, November 2009; #8 in Best Songs of 2010
Track Secrets: SOTN Runner-up, March; #17 in Best Songs of 2010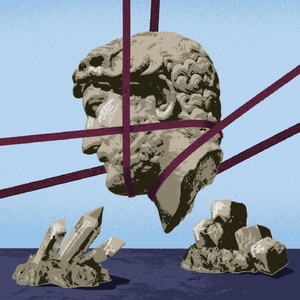 #6
One Life Stand
Hot Chip
February 1
After a couple of albums of dance parties slowly fading into something much more serious, Hot Chip's blend of electronic music and soul vocals now definitely took over on their fourth album with the philosophical title One Life Stand. Lead singers Alexis Taylor and Joe Goddard take turns at blessing the tracks with their healing vocals on top of an everchanging blip-blop electronic musical landscape of synths, samples, drum machines and guitars. I Feel Better, an epitome of this distinctive mix, even has strings so fake that you can smell the synthesizers miles away. A foray into deep feelings combined with groovy and dominating electronic soundscapes that almost always leave the vocals untouched, Hot Chip reached the pinnacle of their own unique game on this album, where nearly every track works to perfection.
Track One Life Stand: SOTN Runner-up, December 2009
Track Take It In: Song of the Now, February 1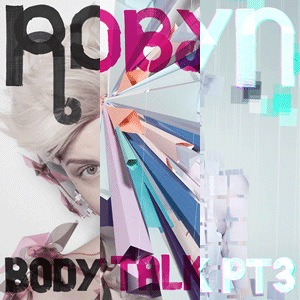 #5
Body Talk
Robyn
June 14, September 16, November 22
It sounded like a crazy idea to do at first, but it was indeed Swedish electropop singer Robyn's plan: Releasing 3 whole albums in one year. However, the plan worked wonders. Five years since her last album, Robyn had a lot of new tracks stored up since then. Where some of them would've had to be cut from a regular-size album, the gradual release made sure we listened to all of them this year. From the experimental approach found in Body Talk Pt. 1, to the dancefloor stompers in Body Talk Pt. 2 and the extra pop gems in Body Talk Pt. 3, Robyn and her trusty sidekick Klas Åhlund displayed undisputed mastery of the pop craft, while not throwing off the older crowd. And once all the Body Talk tracks were collected together on just one compilation album at the end of the year, it was an album with high points all the way through. Once you're goin' tech, you ain't ever goin' back.
Track Fembot: SOTN Runner-up, April
Track Dancing on My Own: SOTN Runner-up, May
Track Hang With Me: SOTN Runner-up, July; #10 in Best Songs of 2010
Track Indestructible: SOTN Runner-up, October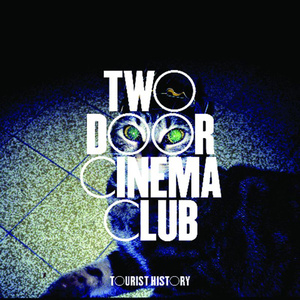 #4
Tourist History
Two Door Cinema Club
February 28
To own the feeling of happiness has got to be a pretty attractive thing as a musical act. That's exactly what the British electropop band Two Door Cinema Club has done for me with their debut album. A bundle of 10 absolutely infectious pop tracks with catchy choruses, nice guitar riffs and bubbly synth chords, there's just something special to it. Even the songs with sadder lyrics have that certain joyful and catchy atmosphere. A friend of mine had serious troubles finding a bad track on the album, and that's the good thing about it: The worst songs on this album are only kind of great; the best are amazing. So, give in to TDDC's catchy mix of guitars, synths and awesome melodies: This excellent album will be your go-to for a carefree great time, and it sure was for me during 2010.
Track Something Good Can Work: Song of the Now, May 31; #13 in Best Songs of 2010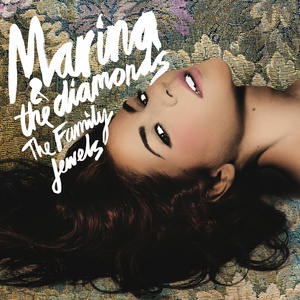 #3
The Family Jewels
Marina & the Diamonds
March 1
The Welsh singer/songwriter Marina Diamandis, under her clever stage name Marina & the Diamonds, broke through in the end of 2009 and was foreseed to have her big break in 2010. She did indeed with the debut album The Family Jewels, where her quirky style and inventive songwriting trumps on track after track. Including both slower piano-based ballads and more upbeat pop creations, every song on the album is something you can sing along to—if you can follow the sometimes eccentric vocals. With topics ranging from personal faults to seeking fame and fortune and the corruption of those who already have it, the lyrics on the album are a journey into the mind of an everyday citizen in modern society. It gives the songs a depth that makes it fascinating to think about the lyrics after you've jammed along with the tracks. Profiling modern life with its inexplicable twist, turns and obstacles along its way, whilst crafting clever and infectious melodies to go along with it, is something of a feat and that is without a doubt why it's the greatest pop record of 2010 to me. And with over 5 singles from the album, she was pretty much ubiquitous this year.
Track Mowgli's Road: SOTN Runner-up, January
Track I Am Not a Robot: SOTN Runner-up, July; #11 in Best Songs of 2010
Track Oh No!: Song of the Now, September 14; #25 in Best Songs of 2010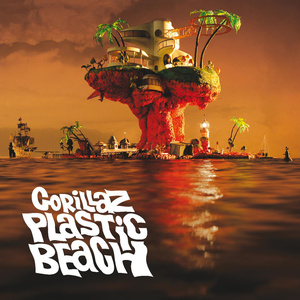 #2
Plastic Beach
Gorillaz
March 8
The virtual tag team of band members in Gorillaz released their third album this year. It almost didn't happen. The only band member in reality, the ever-prolific Damon Albarn, originally intended most of the material that ended up on this record to be part of a project called Carousel, one that's without the Gorillaz characters, that never saw the light of day. Instead, the songs became Gorillaz material. Never one to resist trying something new, Damon Albarn took the seat of the sole producer (where previously folks like Danger Mouse had helped out) and directed the group in a new direction. The album represented a move away from the cartoon characters into something more real. Flanked by a wide array of collaborators, this record is perhaps more varied than any other Gorillaz album: From hip-hop to funk, soul, electronic, to the undiluted pop delights and even some symphonic inspiration, there's something for everyone. And almost everything works so well. With sixteen interesting tracks that each have something to give, this is enjoyable to listen to through and through. Standouts are the minimalistic funk in Rhinestone Eyes and the electronic party in Empire Ants. But, really, I could go on. When it all comes down to it, Mr. Albarn has created the best Gorillaz album yet.
Track Stylo: SOTN Runner-up, January; #30 in Best Songs of 2010
Track On Melancholy Hill: SOTN Runner-up, June; #9 in Best Songs of 2010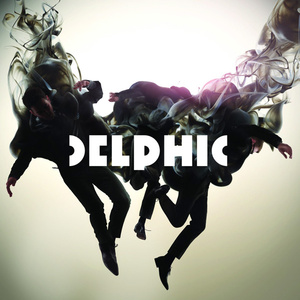 #1
Acolyte
Delphic
January 29
Out of all the bands that have debuted this year, the one that has without question made the biggest impression on me has been the English electronic band Delphic. Even though their debut album arrived early in the year, it's still the best from this year. It's one that's given me a continuous source of inspiration whenever I would listen to it. Delphic has, along with producer Ewan Pearson, created a distinctive soundscape; one that feels so dreamy, northern, echoing and refreshing that it sounds like the entire album was recorded somewhere in an icy landscape on the north pole—perhaps even in the Fortress of Solitude. With the constantly arpeggiating synthesizers, the post-punk guitars and abrupt drum machines dancing next to each other fighting for attention, it's like if all the sounds were pulsating bubbles in a glass of soda trying to get to the surface first. It's an audacious listening experience that almost feels as if taken out of a dream, one that matches the wintery season in which the album was released. The tracks that have lyrics, with the 9-minute instrumental title track being the major exception, are largely with lyrical themes that match the cold electronic sound. Vocalist James Cook deals with uncertainty in Doubt, unstoppable determination in Red Lights, temptation in the power ballad Submission and a broken relationship in Counterpoint. The vocals, always full of feeling and sometimes vocoded, stands as a nice contrast to the electronics in the background. However, it's exactly the band's electronic sound that will keep me coming back to this album. You can always discover something new luring in the soundscape, and that makes it an adventure to listen to. And thus, even with its early release date, it's definitely the greatest album of 2010 for me. Thanks for reading!
Track Doubt: SOTN Runner-up, January; #7 in Best Songs of 2010
Track Submission: SOTN Runner-up, February
Track Halcyon: Song of the Now, March 27
Track Counterpoint: #4 in Best Songs of 2010
And that's the list. I'm looking forward to what 2011 has to offer in terms of awesome music. Thanks again!
2 comments