Best songs of 2011
2011 has been one of my busiest years so far. There's always been something going on, which is why my blog on this site is taking a step back in order to lessen the expectations. Most of the stuff that's going on in my life (the interesting part, anyway) is mentioned on my Twitter account.
However, the year has not been different in some respects: for example, I have been listening to a lot of music. And I want to highlight this by yet again (for the third year in a row) write an article with the music I've enjoyed the most over the past year. It's getting a little late now, but what the hell. I'm mostly writing it for myself, and if your music tastes get inspired, then it doesn't really matter that it's not the first week of the year anymore.
Because I've had less time this year, I've decided to only focus on singles this year, and not albums. To counter this, I've included five more songs than I usually do.
Before the list starts, I'd just like to emphasize that the list is "according to me". So, it may be an eccentric selection and it most definitely is different from all the big fancy music blogs and 'zines. You can say I'm doing you a favour by offering you a new perspective.
Anydangway, let's go!

#45
Shuffle
Bombay Bicycle Club
June 23rd
This British band has mostly slipped under my radar for a while, but their new single Shuffle excited me this autumn with its crazy piano riff, airy vocals and general catchyness.

#44
The Drummer
Niki & the Dove
October 13th
This Swedish electropop duo is praised all over Europe for their up-and-coming-ness. They mostly sound like fellow Swedish electronic duo The Knife on extra pop pills, and this track is no exception. It's good stuff.

#43
How Deep Is Your Love?
The Rapture
July 22nd
The New Yorker dance-punk band The Rapture nearly disbanded a couple of years ago, but returned this year with a groovy piano samba dance jam in comeback single How Deep Is Your Love?.

#42
Runaway Love
Alice Gold
February 25th
This English singer/songwriter broke through in the past year with this indie rock single about running away to fancy far-off places.

#41
Swim Good
Frank Ocean
October 15th
2012 shows promise for American soul singer Frank Ocean who with the song Swim Good serenades decidedly destructive lyrics while driving a car over a swinging hip-hop beat.

#40
Black and Yellow
Wiz Khalifa
September 14th, 2010
Released in the very late 2010, breakthrough young rapper Wiz Khalifa got a huge hit, both stateside and in the rest of the world with this pimping pop rap jam with blooping Stargate-powered Norwegian synths behind bragging lyrics.

#39
Set Fire to the Rain
Adele
July 4th
Adele's 21 was without a doubt the biggest album of the past year in terms of sales, and from it, Set Fire to the Rain is a perfect pop power ballad that has everything one such needs: a heavy heart, pulsating synths and powerful lyrics.

#38
Take Care (featuring Rihanna)
Drake
November 15th
When Jamie "xx" Smith remixed Gil Scott-Heron's comeback effort I'm New Here, I don't think anyone anticipated that one of the songs held the secrets to the next Rihanna-powered R&B jam, even if it is in a zenlike almost-silent wintery mood.

#37
What's My Name? (featuring Drake)
Rihanna
December 20th, 2010
A year prior to the previous track, this song was the Barbadian singer's first collaboration with Drake and was on everyone's ears exactly one year ago.

#36
Need You Now
Cut Copy
April 10th
The Australian synthpop band Cut Copy released their third album this year, and the opening track Need You Now slowly builds up a longing that sounds as incredibly musically eloquent as it is retro.

#35
Midnight City
M83
July 19th
Uncertain animal squeak sounds on top of shoegaze-ish dreamy electronica may not sound pleasant, but Anthony Gonzalez of M83 makes it work, even with added saxophone at the end. An electronic highlight of summer '11.

#34
Save the World
Swedish House Mafia
May 13th
This Swedish house music supergroup released this dance-pop anthem in the late spring, which gave myself a great summer singing along to this track, pretending to save the world.

#33
Feel So Close
Calvin Harris
August 21st
Continuing the dance-pop theme, the Scottish nu-disco producer Calvin Harris got a big hit in early summer with a collaboration with Kelis, but it was this track, Feel So Close, sung by Harris himself, that caught my attention the most.

#32
Soft Blues
Freja Loeb
October 7th
A beautiful eighties throwback ballad from debuting Danish artist Freja Loeb. Encased in patos and synths, Loeb sings Soft Blues about one hell of a crush.

#31
Audio, Video, Disco
Justice
September 26th
The release of French electro duo Justice's sophomore album heralded a new period of "daytime" songs to counter the darker songs from their debut. The title track is in its catchyness the best from the band in 2011, and arguably also the (relatively) darkest.

#30
If You Wanna
The Vaccines
March 14th
The debuting British indie rock band The Vaccines excels in short and intense pieces of guitar-heavy tracks. If You Wanna was their best track from the past year, with lyrics meeting a recipient with (perhaps a bit too) open arms.

#29
Lonely Boy
The Black Keys
October 26th
In 2011, the two blues rockers from The Black Keys scored yet another success after their mainstream breakthrough in 2010, and their big guitar-filled danceable sombre tune Lonely Boy lead the way.

#28
Walk
Foo Fighters
June 6th
As the closing track of their latest album, it's easy to think that Foo Fighter's Walk can mark the ending of something and the beginning of something new. Whatever you believe, it's a track that leaves you thinking. When lead singer Dave Grohl in the song wonders where he's going to begin again, it's up to us to answer the rhetorical question.

#27
Days of Thunder
Spleen United
November 21st
Through rhythmic bashing of a synthesizer along with clips of "woo!"s and "yeah!"s, Danish synthrock band Spleen United begins their direction change to a more pop-oriented sound on their third record. And it sounds great.

#26
Helena Beat
Foster the People
September 5th
These LA-based indie poppers were the big news this year, and the track Helena Beat was one of the best, and does what the band does best: Slightly insane falsetto lyrics on top of on an infectious pop rhythm.

#25
Climbing Walls
Strange Talk
August 22nd
These Australian synthpoppers have yet to release their first album (we'll see it this year), but the first single Climbing Walls from their debut EP sounds something like a mix between Cut Copy and Phoenix. Not strange at all, but pretty good.

#24
Video Games
Lana del Rey
October 10th
Singer-songwriter Lizzy Grant, a self-described "gangster Nancy Sinatra" had already released an indie album a couple of years back, but broke through to the hipster mainstream this year with her song Video Games where she croons about something much more serious than the title seems to tell you.

#23
Heaven
Emeli Sandé
August 14th
This English R&B singer with a (partial) medical education released her first solo single Heaven, a mysterious soul song with some breakbeat flavour, and it's an interesting twist on a well known recipe.

#22
White Nights
Oh Land
February
The Danish ballet dancer turned synthpop singer sings of nightly adventures in bright northern summer nights within a grandiose (and very Scandinavian) soundscape.

#21
Hurting
Friendly Fires
October 17th
With the sun kissing their face, Friendly Fires sings about a relationship that's, you guessed it, hurting, on top of a complete underbelly of catchy exotic atmospheric synth lines.

#20
Holidays
Miami Horror
December 10th, 2010
Released at the very end of 2010, Holidays by Australian synthpop band smells deliciously Daft Punk-esque with its quickly moving retro-sampling beat along with the keyboard solo halfway into the track. It's a refreshing summer song without all the clichés.

#19
We Found Love (featuring Calvin Harris)
Rihanna
September 22nd
Barbadian pop singer Rihanna teaming up with Scottish house music crafter Calvin Harris seemed like it was meant to be for an eternity, and when it finally happened, the Harris-penned We Found Love stayed atop the charts and inside everyone's heads with the persistant rhythmic synth riffs.
#18
Called Out in the Dark
Snow Patrol
September 4th
When British band Snow Patrol introduced a more electronic direction with an adventurous 2009 single Just Say Yes off a compilation album, people wondered if it was simply an outlier or if it was going to stick. Called Out in the Dark shows that the electronic influence is still there, however a little less prominent, and it works really well.

#17
Fire in the House
Hard-Fi
August 5th
The rockers in Hard-Fi released their third album in 2011, and amongst all the guitar-wielding songs on the album, all seeming slightly angry, the Stuart Price-produced Fire in the House stood out like a gem in the rough, showing off the band's somewhat hidden sensitive side in the best light possible.

#16
City Boy
Donkeyboy
December 1st
Norwegian pop band Donkeyboy released their debut album two years ago to great acclaim in their home country. In December, they returned with the single City Boy, which with its robotic arpeggios and sweet nonsensical falsetto lyrics managed to make it very close to the top of this list, reiterating the infectious nature of Donkeyboy's tunes.

#15
Bright Lights Bigger City
Cee Lo Green
November 9th, 2010
If you weren't much for the electronic nature of Wiz Khalifa's Black and Yellow, this was the go-to gangster jam of the first half of the year. With the beat from MJ's Billie Jean and the chorus keyboard riff not unlike the one found in Van Halen's Jump, this track was the gentler successor to Fuck You and determined for success.

#14
Ordinary Things
Lukas Graham
October 17th
This young Dane Lukas Graham is a soul singer just breaking through. The song Ordinary Things, a John Legend-ish jam, has the whole package: the sound, the beat and the lyrics. It's definitely worth checking out.

#13
Fires and Rivers
The Olympics
March 14th
This rock band is another group of debuting Danes. With their pop-influenced rock track Fires and Rivers, The Olympics delivered a very catchy summer hit.

#12
Shake It Out
Florence + the Machine
October 2nd
Already ready with a sophomore album, Florence Welsh remains connected to good songwriting, as Shake It Out, the big song released in the past autumn proves. With a soundscape reminiscent of a dreamy otherworld, Florence proclaims that you can't dance with a devil on your back, so you better shake him off. All devils were shaken off during production of this diamond of a pop song.

#11
The Light (Plane to Spain)
The William Blakes
February 7th
The highest position for a domestic Danish song goes to the ever ubiquitous and hard-to-define-genrewise indie rock band The William Blakes. Filled to the brim with some of the most competent songwriters and producers in Denmark, they write a lot of different songs and The Light (Plane to Spain) was one of their most simpler songs. That didn't matter though, and it only made it more memorable for its catchy hooks and simple thoughts about a vacation.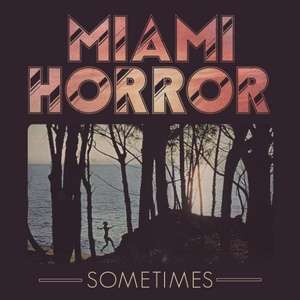 #10
Sometimes
Miami Horror
October 2009 (Europe promo release in Feb 2011)
I'd heard about the Australian pop band Miami Horror earlier, but 2011 was the year where it really dawned on me just how much I liked them. It started with heavy airplay of the debut single Sometimes, which was originally released in their home country two years earlier back in 2009, which is the only reason it isn't at the top of this list. The single was released, along with the album, in Europe in early 2011 and stuck with me almost all year, and ended up being the one I'd played the most of all songs last year. With a catchy melody, vague lyrics and echoing synths, this song was the closest we got to a musical journey to Mars in 2011.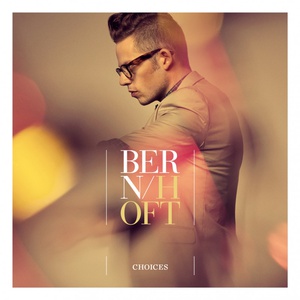 #9
Choices
Bernhoft
November 15th, 2010
This Norwegian solo soul artist is serious about solo. There's a handful of YouTube videos of him performing songs by playing all instruments (pseudo-)live at the same time, with a little improvisation here and there. And the songs, even the studio versions, do have a very handmade with love kind of quality to them. This includes Choices, arguably the biggest hit of his, where Jarle Bernhoft gets to showcase all of his qualities: his beautiful voice, his sense of rhythm and instrumentation, and of course, his freestyling.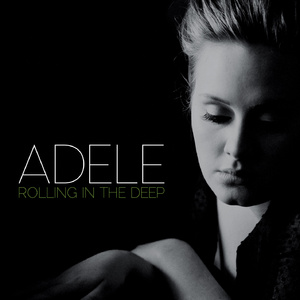 #8
Rolling in the Deep
Adele
January 16th
Anyone talking about the year of 2011 in pop music cannot escape the inescapable: Talking about Adele's sophomore effort and the songs from it. From day one of listening to her new songs, I've always thought that album had a certain sense of overflowing excellence, quality and tact in the way she, as she says, "turned [her] sorrows into treasured gold". And that is quite fitting, because what surprised me most about what Adele did this year is that she achieved astonishing mainstream success even (and perhaps especially) in the US, where the pop landscape is often one of rapper features and autotune parties. Her returning to the basics, to a more simple time, also evident in the ecstatic and rhythmic Rolling in the Deep, is welcomed with both grandeur and distinction: The queen has arrived. And her craft is remarkable for her age.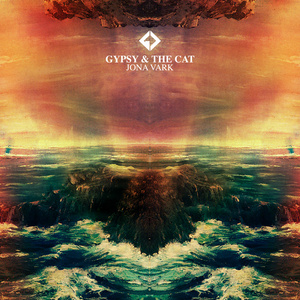 #7
Jona Vark
Gypsy & the Cat
March 4th
Another new Australian band, Gypsy & the Cat, released great retro throwback pop songs over the past year. Although it shouldn't be surprising, what with Ladyhawke, Empire of the Sun, et al., great pop music is apparently what the Australian music scene slowly seems to specialise in, and they really do it well. The song Jona Vark was this band's third single and a bit of a sleeper hit in my world. The band has a great idea of how to create good pop melodies, that's for sure, but I longed for a knock out smash hit. Over time, though, Jona Vark, which has a title oddly homophonous with Joanne of Arc, managed to flirt with me all year with its ultra-memorable drumbeat and synth riff. Just thinking about it, I can hear it start in my head.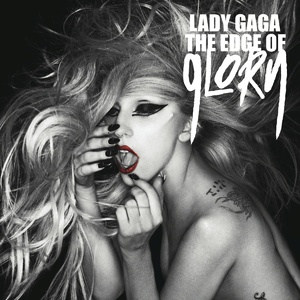 #6
The Edge of Glory
Lady Gaga
May 9th
When Lady Gaga released her second "real" album in early 2011, it was hard to find out what to expect from an eccentric pop diva who had already tried on about as many different genres and moods as she has different dresses. When she appeared as an anthropomorphised motorbike on the cover of her album, it didn't help matters. As you'd expect, several singles were released, but the one that hit me the most was the epic stadium rock-esque larger-than-life saxophone synthpop album closer The Edge of Glory. Without a doubt, it's the track on the album with the most feelings in it, and it's a worthy tribute to her deceased grandfather.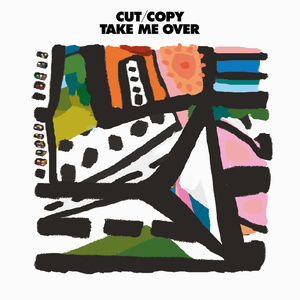 #5
Take Me Over
Cut Copy
November 28th, 2010
Down under, the vibes seem to be going full force. That's definitely the case for Cut Copy, whose late 2010 song Take Me Over certainly took over my mind in 2011 with its tropical sound, a first for the band, including samba-esque drums and everything. Even though it was released in a cold November month, it warmed the listener and it seemed to be the recipe for a perfect summer—and that's how it ended up.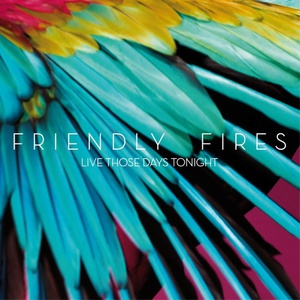 #4
Live Those Days Tonight
Friendly Fires
March 23rd
Another band seemingly fixated on creating music portraying the best summer in a tropical climate is, without a doubt, the British Friendly Fires. Live Those Days Tonight was the first single, released in early 2011, from their second album, and boy, did it bring the much needed palm beach/watermelon drink sort of energy to a February that seemed pretty cold in the more temperate climates. Filled with action from start to finish, the band releases synthfilled verses and choruses before coming to a glorious crescendo where everything in the world just seems wonderful.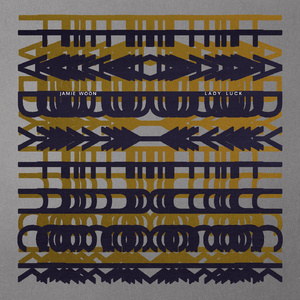 #3
Lady Luck
Jamie Woon
February 21st
This debuting English soul singer combines electronic sounds and production (with much help from producer Burial) with classic soul songwriting, and it works best on Lady Luck. With a beatbox-ish drum beat and electronic organs echoing around Woon's soulful voice in a minimalistic soundscape, it sounds like the track is being recorded in some sort of cave. Woon's voice itself also receives electronic treatment that amplifies the interesting connection between the soul music and the electronics.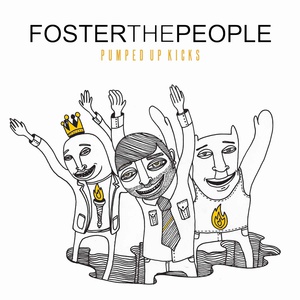 #2
Pumped Up Kicks
Foster the People
June 17th
Suddenly they were there. With bubbling production, funky rhythms and Mark Foster singing through a walkie talkie. The Los Angeles-based indie pop band Foster the People slowly broke through on the internet with this song, in a version that was actually intended to be merely a demo, through all of 2010 and finally managed to release it commercially in the beginning of 2011. I didn't know about this band before then, so Pumped Up Kicks was quite the discovery: Undoubtedly the most infectious jam of the past year, the melody of the song stuck in people's brains for so long that it managed to reach its commercial chart peaks 6 months after initial release. However, taking a card from Passion Pit, while the song may sound upbeat, the lyrics are much more dark and gloomy, shedding some light on the horrible issue of school shootings and bullying in general. This adds some contrast to the song, and contrasts are always very interesting.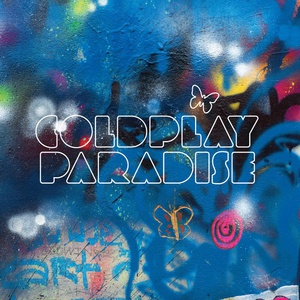 #1
Paradise
Coldplay
September 12th
The top spot on this list is not, as it may seem from reading the past couple of lead-ins to this position, inhabited by a debutant. One of my all-time favourite rock bands, Coldplay, released their fifth record this year, and taking a different direction as they always seem to do. This time, the direction seemed to be more electronic than it had ever been before, which of course really suits my tastes. And while first single Every Teardrop Is a Waterfall didn't seem better than good to me, coming from a band this great, the second single Paradise really hit me. With several layers of arpeggiating synthesizers, heavenly cries and a story in the lyrics that leave you sympathetic, in many ways it seemed to be the perfect power ballad. Filled with patos and built for stadium rock, it may seem cliché, but it definitely worked on me. I listened to the song too often, yet every time I did, I felt transported to an amazing world full of wonderful sounds. The faux strings, the piano riffs, bubbling synths, Brian Eno's enoxification along with Chris Martin's falsetto voice and Will Champion's simple but characteristic drums. All those things worked in an unbelievable synergy, and in harmony they took me to a wonderland. No, they took me to a paradise. And that was the best song of 2011.
Thanks for reading!